A Journey for Writers and Storytellers
The Short Version
I really hate those long, drawn-out sites that go on and on before getting to the point about something. So, I made this short video to tell you what Get Off The Bike is all about.
What It Isn't!

It's not a "10 Steps To…" quick-fix.
It's not a "5-part Course".
It's not "One-Size-Fits-All-Program".
It's not a list of "techniques" and "rules".
It's not professional editing.
It's not a guarantee you'll become rich and famous.
What It Is!

I always wanted to write. I took courses. I read books. I attended conferences. I watched videos. Each time, I would get all fired-up and sit down to write…but I didn't write.

Then, it happened.
I sat down one morning and started writing a little story. The little story grew. Over the next months I learned things that moved me from "wanna be" to "writer". I didn't learn "steps", or "techniques", or "secrets". What I learned was a new way of thinking about writing; about my writing
I have tried sharing it in workshops. I have tried sharing it in videos. I have tried sharing it in articles. Those have been well-received, but those one-time things don't work any better now than they did before. That's not the way we learn new ways of thinking. That happens over time. It's a journey; an adventure from one place to another. My goal for Get Off The Bike is to share the map I used to take that journey.
Sound corney? Yeah. But it worked for me so I'm sticking with it.
Get Off The Bike is my attempt to share the ideas and resources that have helped me, and for those interested, to personally walk with you and talk about the journey along the way. Some call it "coaching", but to me that sounds like I know all the plays and you just need to learn them. I tried that "just learn the plays" approach far too long. So I'm just calling this "conversation"…like across the table at the coffeeshop.
Thanks for reading…now go write something.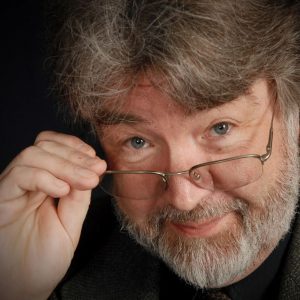 I was raised in a family of storytellers and liars and spent most of my childhood trying to figure out which was which.
I spent 20+ years as a pastor and counselor, using "story" to teach and motivate. I then spent another 20+ years in education, using "story" to teach and help adapt teaching and learning to a new generation. Through it all, I wrote and traditionally published "work-related" pieces, always quietly wanting to someday, "write my own stuff".
At age 65 wrote my first novel and my first children's book. Three years later, I have written three novels, five children's book, four non-fiction books, and have more in the works. I decided to self-publish my own books, and see how that experience compared to traditional publishing. When I am not writing, I spend my time promoting my books and talking with other writers.
In those conversations, I have frequently been asked about my experince, and if I would be willing to share what I have learned to help other writers and "wanna-be" writers. That is what Get Off The Bike is all about. I don't pretend to be an "expert" or a "rich-and-famous author"; those were never my goals. I just wanted to write. Get Off The Bike is my attempt to share what I have learned and am still learning about writing. I don't guarantee that I have the best answers, but I can share what has worked for me.
-John
1) Online Only – Access to the collection of videos, documents, files, and activities.
2) Full Deal – Access to online resources, unlimited email, plus two hours of phone conversation each month.
3) Notes Only – I will provide one-time notes with feedback and comments on your writing.
4) Single Phone Session – A one hour phone conversation.
Sample Online Resource Topics
Ideas: Finding and Feeding
Defining "Story"
Genres and their "Rules"
Make your readers work!
Discovering Characters
Authentic Dialogue
Feeding the Voice
Blocking Block
Editing Tips
Non-traditional Publishing
PR and Marketing
Print and eBook Formatting
Here's What You Want To Know
Note: I have been strongly advised to do what many do and not show the costs until you click on something first. That way, they tell me I can track things better. But I would rather just put it out there and let you decide what to do with your time. I don't want to try and "sell" Get Off The Bike to anyone. If I have to "sell" it, my guess is that I'll have to keep trying to "sell" the ideas and activities inside. I just don't want to do that. But if this sounds like the journey you've been looking for, let's have a "check-it-out" conversation.
1) Online Only –  $49/Month or $39/Month for 3 or more months

2) Full Deal – $159/Month or $139/Month for 3 or more months.

3) Notes Only – $150 for up to 300 pages.

4) Single Phone Session – $75/hour.
What's the Next Step?
If you have questions or are interested in possibly participating, let's talk! We both want to know if this is going to be worth the time and money, and the best way to decide that is to have a 20 minute conversation and see how it feels. The only commitment is to find the time for the call and to be prepared to talk about where you are in your writing. Then I can decide if I think I can offer you anything of value and you can decide if you want to grab it.
Use the form here, or drop me an email at john @ imagilearning.com, and we'll start the calendar dance to make that call!